Firefighter Paramedic Ashley Yukich Awarded the "Michael D. McNeill Leadership Award"
The "MDA Boot Camp" this year was held on April 13th at Chinook Winds Casino Resort in Lincoln City, OR. MDA Boot Camp is a retreat where fundraising coordinators network and attend sessions on current events at MDA, new legislation affecting "Fill the Boot" and to share successful fundraising strategies. Several MDA clients and families were also in attendance, including Allison Reetz, connecting real people to the mission.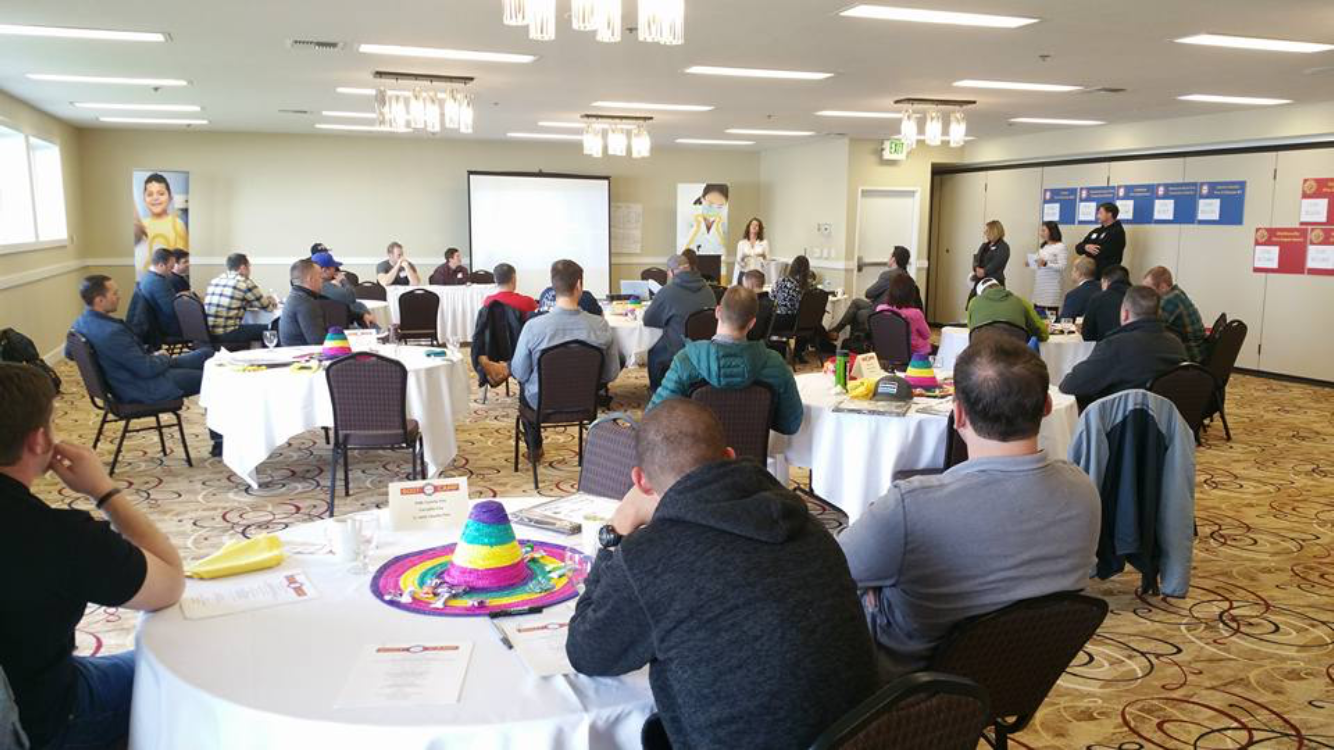 Every year one MDA fundraising coordinator from Oregon and SW Washington receives the award for going above and beyond to find innovative ways to reach their goals. Michael D. McNeill was a Denver, CO firefighter who exemplified what it meant to be a true supporter of the MDA. Michael died in March 21, 2007 after battling kidney cancer and this award was created in his honor.
Marion County Fire District#1 Local 2557 firefighter / paramedic Ashley Yukich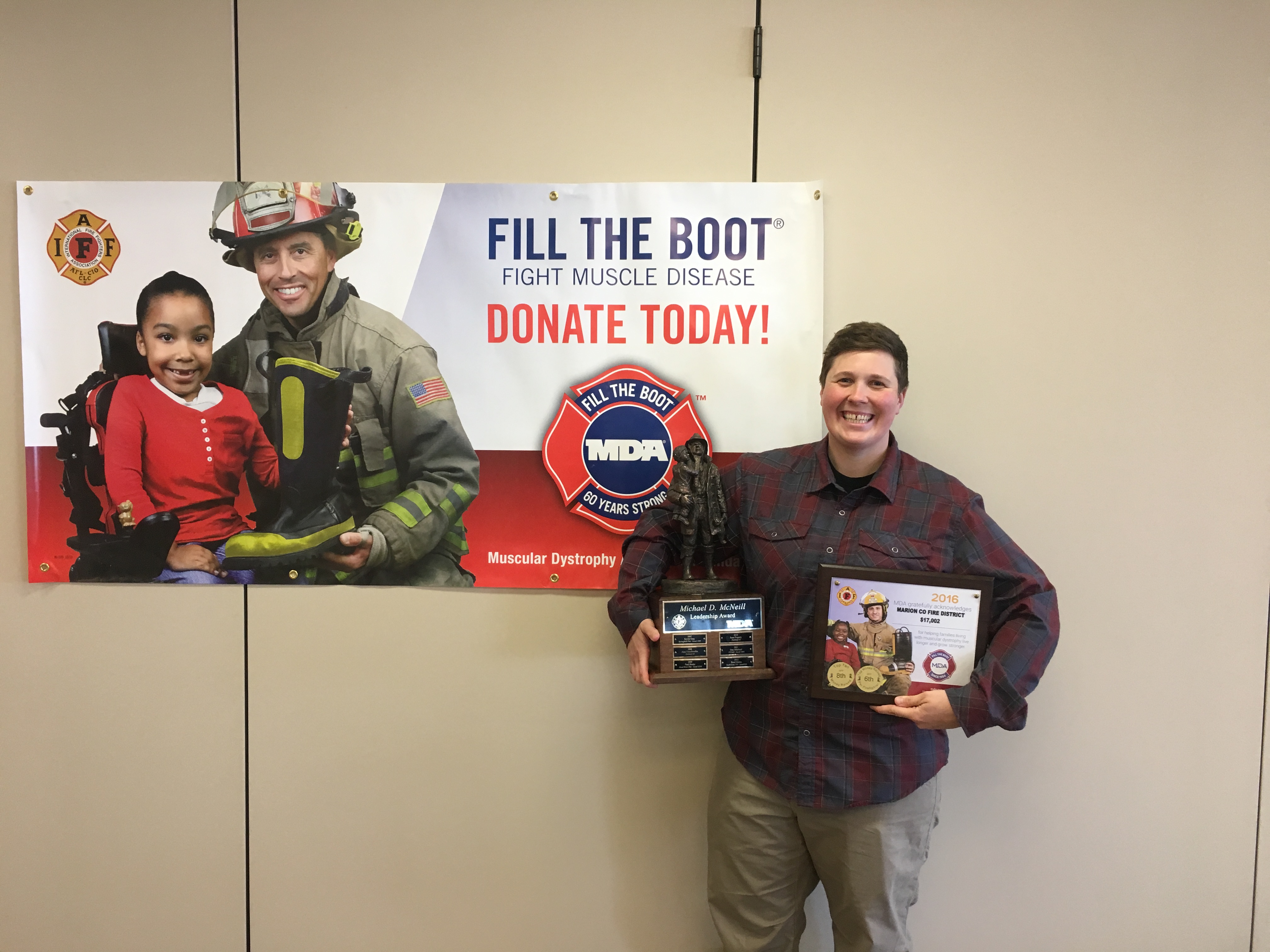 "I have the privilege of bringing back the Michael D. McNeill award to Marion County Fire District#1 for this year." , while visiting with Allison Reetz at the retreat. Allison Reetz is the MDA Oregon State Ambassador and is involved in her community along with participating in Marion County Fire District#1 L2557 MDA 'Fill the Boot'.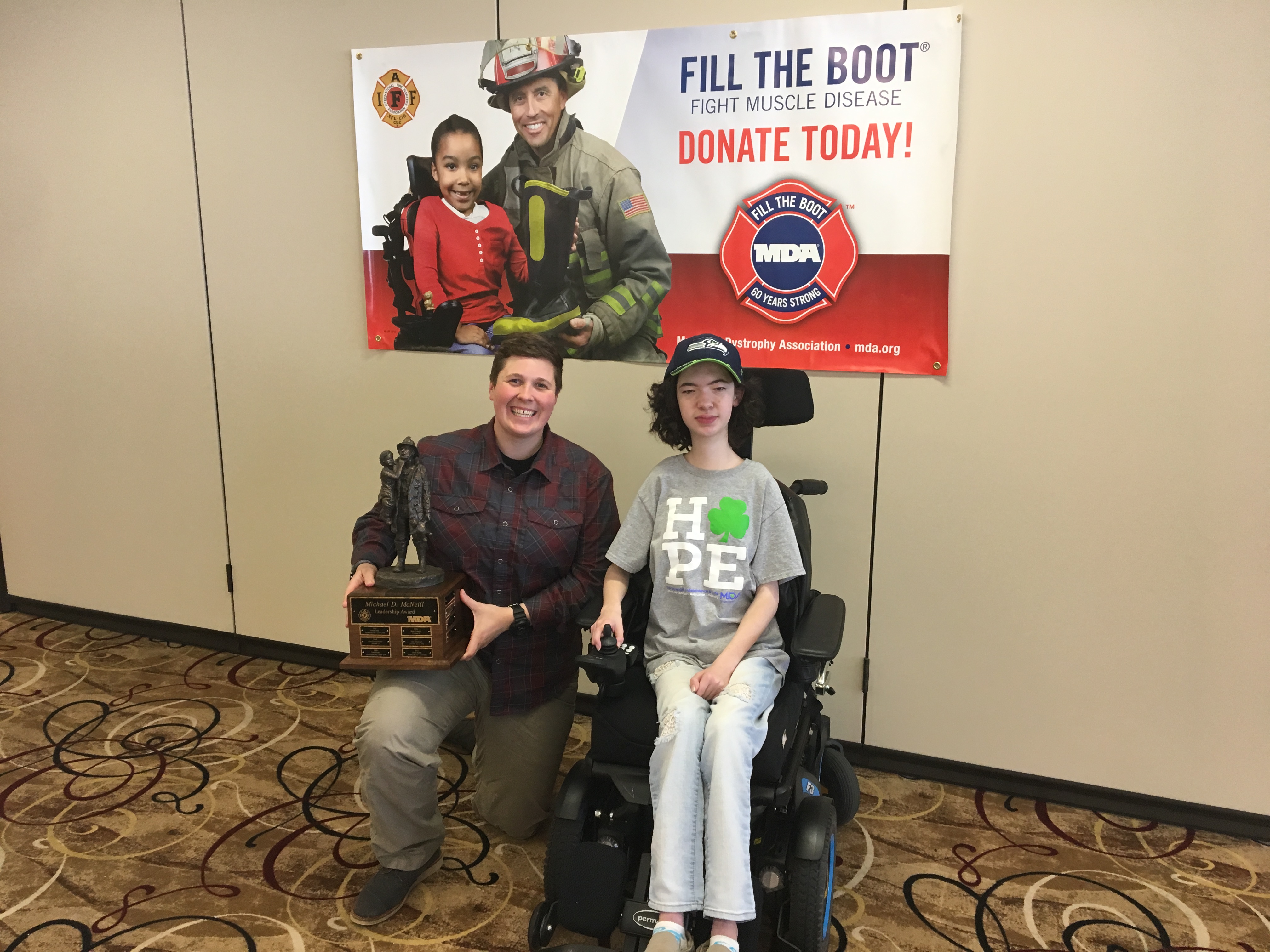 Ashley also said, "L2557 raised $17,002 in the year 2016 and we were the 8th highest fundraiser from the Oregon and SW Washington region. When looking at how much per local union firefighter was raised we came in 6th! Total number of dollars raised for this region from all departments combined in 2016 was $454,583."
MCFD#1 L2557 MDA 'Fill the Boot' totals over the last 3 years:
2014 - $15,018
2015 - $12,013
2016 - $17,002
BACKGROUND INFORMATION:
Muscular Dystrophy refers to over 40 diseases that weaken muscles in children and adults. 76% of the money raised goes directly to research, medical care and programs such as summer camps where firefighters serve as counselors. http://www.mdausa.org/.