October is Breast Cancer Awareness Month
Updated On: Oct 292, 2017
Marion County Fire District#1 Professional Fire Fighters "Tough Enough To Wear Pink"
Salem Oregon - Marion County Fire District#1 Professional Fire Fighters L2557 will be wearing the color pink the week of October 15th – 20th for Breast Cancer Awareness.
The American Cancer Society Breast Cancer Facts & Figures published a report on October 3, 2017 stating "breast cancer is the most common cancer among women in the United States, after skin cancer. By the end of 2017, an estimated 252,710 women will be diagnosed with breast cancer and an estimated 40,610 women will die from it. Breast cancer risk generally increases with age. About 8 out of every 10 new breast cancer cases and among 9 of every 10 breast cancer deaths are in women 50 years old and older."
"October is Breast Cancer Awareness Month. By wearing our pink shirts, we want to bring awareness to the communities we serve for all who have experienced cancer, we also want to show our support to the survivors and families as well as remember the victims who have lost their battle." said Firefighter/Paramedic Jerrod Schuch.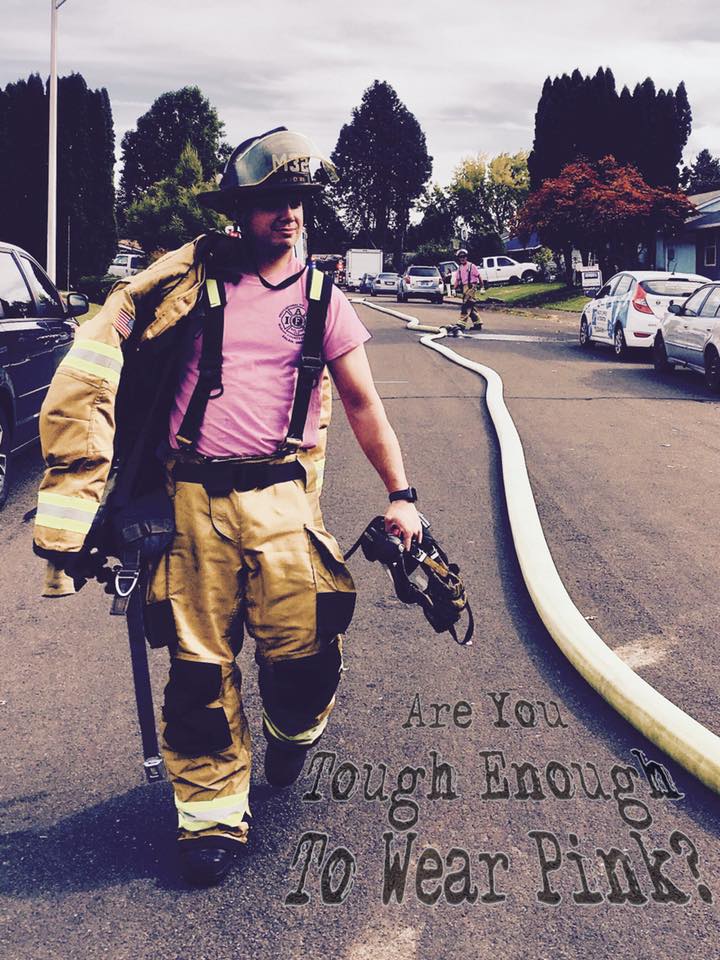 For Breast Cancer information please visit:
American Cancer Society www.cancer.org
For Marion County Fire District#1 Information please visit:
For MCFD#1 Professional Fire Fighters L2557 information please visit: